THE MICHEL CREMER FOUNDATION FOR ENDOSCOPY
Its Primary Mission : Supporting research
Because of
the respect of the patient and for the live he wishes to keep fighting for
, the Foundation
supports endoscopy medical research
in order to improve the
general well-being
of the patient and
reducing complications
.
Therapeutic endoscopy is a kind of surgery made through
natural routes
. It has deeply changed the prognosis for plenty of diseases. Its
reduced invasiveness drastically limits the pain
caused by treatments,
surgical trauma
,
the length of hospital stays and recovery duration
. It leads to a
quicker recovery
, meaning a
quicker professional and social reintegration
, which inevitably contribute to the
well-being
of the patient.
Supporting the research of the Foundation means
Contributing to advanced medicine in terms of therapeutic endoscopy

, meaning surgery through natural routes,
Helping to 

develop new endoscopy applications

 to 

treat, prevent and save patients

 affected by digestive pathologies as for example polyps through colonoscopy, obesity, diabetes, Nash, early stages of cirrhosis, digestive cancers … ,
Finding 

solutions to treat rare diseases

 for which specific devices are not available (diverticules or pathologies regarding babies),

Aiming at sharing the technical and medical knowledge

, including sharing in less fortunate regions.
The foundation is placed under the noble patronage of His Majesty the King.
A TEAM FRONT-LINE OF ENGINEER AND PHYSICIANS
Founded as a tribute to a worldwide pioneer of therapeutic endoscopy pioneer in 2010, head of the gastroenterology department of the Erasmus Hospital, the Michel Cremer Foundation aims at selflessly promoting high end research in endoscopy, from philosophical and political neutrality point of view.
It is chaired by Professor Jacques Devière, head of gastroenterology department of the Erasmus Hospital.
To ensure development, this approach involves a close collaboration bringing together many scientific disciplines, particularly between physicians and engineers, creating and manufacturing innovative and valuables devices for endoscopy. The main idea is not only to enlarge the possibilities of this uninvasive medicine for the well-being of the patient but also share the results of these research and to the benefit of the greatest number.
This international renowned laboratory has practiced the therapeutic endoscopy for over 50 years.


SELFLESSLY PROMOTING HIGH END RESEARCH IN ENDOSCOPY, FROM PHILOSOPHICAL AND POLITICAL NEUTRALITY POINT OF VIEW
TRANSDISCIPLINARY APPLIED RESEARCH
Applied multidisciplinary research teaming physicians' engineers as well as other kind of scientist to conceive and create new tools and new surgery procedures through natural ways for the well-being of the patient.
FOR THE WELL-BEING OF THE PATIENT
The research to cure diseases as diabetes, polypes, NASH or digestive cancers either by curative method either avoiding complication with endoscopy, implying a drastic reduction of the pain, of the length of hospital stay as well as the recovery time.
The research benefits to the patients on niche indications to cure rare diseases for which no solutions are available, as for example diverticulitis and pathologies regarding babies.
The foundation aims at fostering the application of these technologies, particularly in less privileged areas and sharing the results to the greatest number.
CONSIDERING NEEDS, CONCEIVE AND DEVELOP MEDICAL DEVICES TO SAVE LIVES
Therapeutic Endoscopy is a surgery through natural ways. It has deeply altered the prognosis of certain diseases. Its minimal invasivity drastically reduces after-surgery traumas as well as the length of hospital stay.
The further development of this advanced medicine requires the development of specific tools that are different from those of conventional surgery
In order to develop this medicine of the future, the physicians of the Gastro-enterology Laboratory of the Erasmus Hospital, and the engineers of the Bio-, Electro- and Mechanical Systems (BEAMS) department of the ULB, have been working together since 2003 to design new surgical instruments.
This collaboration has set up a non-profit structure (Brussels Medical Device Center) and a quality system meeting international standards to accelerate the development of medical devices in the field of endoscopy, to promote the transfer of research results on medical devices to the industrial world and to provide hospitals with instruments capable of alleviating rare diseases that have remained without solutions or effective treatment.
In addition to technological and therapeutic advances, these projects contribute to the creation of high value-added local jobs, ideally filled by biomedical engineers.
SUPPORT RESEARCH, SHARE THE RESULTS TO THE GREATEST NUMBER IN SUITABLE INFRASTRUCTURES
FINANCING RESEARCH SCHOLARSHIP
for physicians and engineers; these scholarships are granted by a scientific committee.
research through advanced training and seminars organized internationally to assess the progress of physicians and healthcare personnel in implementing new techniques.
PROVIDE SUITABLE INFRASTRUCTURES
which will host the joint research activities as well as the practical real-world assessment.
MAKE THESE TECHNOLOGIES ACCESSIBLE
to as many people as possible.
HELP US TO DEVELOP HIGH-END SURGERY THROUGH NATURAL WAYS, TO CURE RARE DISEASES AND TO MAKE LAST BREAKTHROUGH AVAILABLE TO EVERYBODY
This new type of non-invasive medicine (we do not cut the patient open) can't' only develop by close collaboration between physicians and engineers. This collaboration, which is currently insufficiently funded to meet the needs, requires increased support due to its highly applied and patient-focused multidisciplinary nature.
By 
supporting
 these multidisciplinary collaborations, you will 
contribute to the development of new tools
 that allow to 
better cure diseases as diabete, obesity
 through natural ways, to 
increase prevention
 (e.g. through colonoscopies and early detection of colon cancer), 
thereby continuously improving patient care and well-being, reducing hospital stays and social security costs
. Would you like to support the Michel Cremer Foundation and contribute to a less invasive medicine that causes 
fewer surgical and post-operative traumas
? that allows 
shorter hospital stays
? that 
weighs less on the community and social security
? So, help us develop devices that will 
save lives
 and contributes to the well-being of patients. You can help us through these different methods :
by helping us financially, through a donation or a bequest, in favor of the foundation, by supporting in a sustainable way to the identity of the foundation
by becoming a volunteer and devoting some of your time to the Foundation and giving us the benefit of your skills and enthusiasm
Don't wait anymore !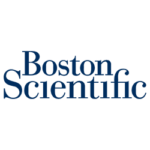 The Michel Cremer Foundation is member of
SUSTAINABLE DEVELOPMENT INDICATORS
THE FOUNDATION ALSO CONTRIBUTES TO THE FOLLOWING INDICATORS





WANT TO BE UPDATED ?
YOU HAVE QUESTIONS ?