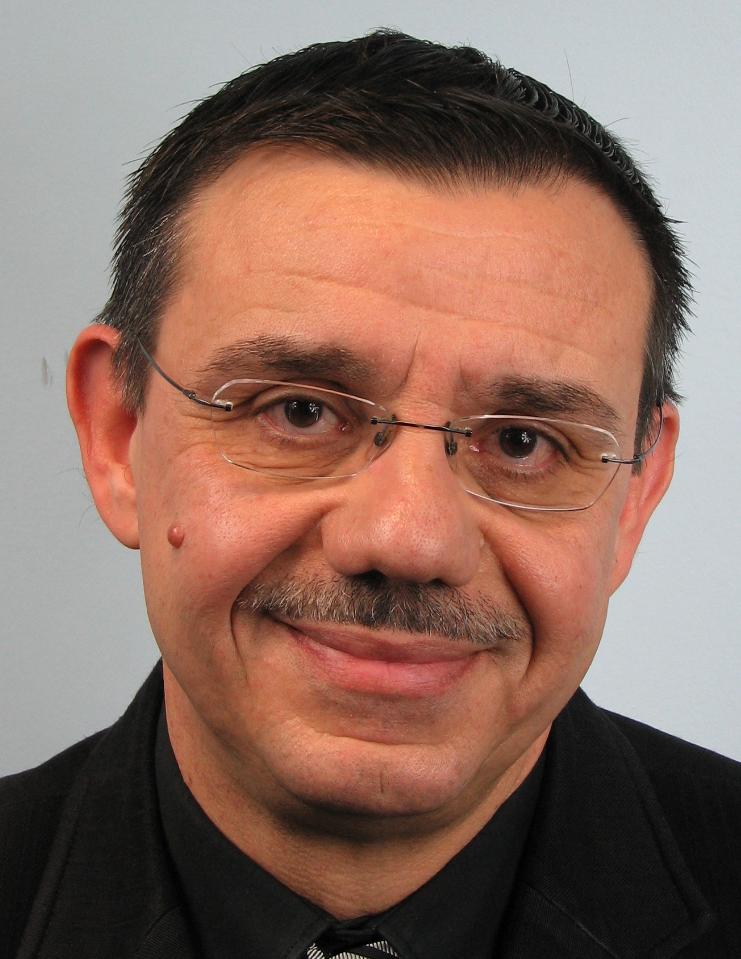 A doctor of medicine and graduate in gastroenterology and oncology, Marc Giovannini began his career at the University Hospital of Marseille in the Gastroenterology and Oncology department.

Since 1999, he has worked at the Paoli-Calmettes Institute (IPC). The Paoli-Calmettes Institute is a hospitalo-university Cancer Centre. It is backed by the Faculty of Medicine and Inserm, where it hosts research units. The IPC is one of the founding members of Canceropôle PACA. It hosts transfer laboratories on its site and occasionally hosts biotech start-up companies.
Since 2003, Marc Giovannini is the head of the Department of Digestive Oncology Medico-Surgical whose unit of echo-endoscopy and endoscopy of digestive oncology is recognized by specialists as a platform of excellence.
Work experience 
CHIEF OF THE DEPT OF MEDICO-SURGICAL DIGESTIVE ONCOLOGY SINCE 2004
CHIEF OF UNIT OF ENDOSCOPY since 1997 ( PAOLI-CAMETTES INSTITUTE )
CHIEF OF DIGESTIVE ONCOLOGY UNIT 2000-2004 ( PAOLI-CAMETTES INSTITUTE )
PRATICIEN HOSPITALIER SINCE 1990 ( PAOLI-CAMETTES INSTITUTE )
CHEF DE CLINIQUE -ASSISTANT OF THE UNIVERSITY OF MARSEILLE 1988 TO 1990
Post Doctoral Training
DIPLOMA OF GASTROENTEROLOGY IN 1987
DIPLOMA OF ONCOLOGY IN 1990
DIPLOMA OF MEDICINE IN 1987
Education
FELLOWSHIP IN GASTROENTEROLOGY AND ENDOSCOPY FROM OCTOBER 1982 TO MAY 1988
Licensure and Board Certification
MEMBER OF THE FENCH SOCIETY OF ENDOSCOPY SINCE 1999
MEMBER OF THE FRENCH CLUB OF ENDOSONOGRAPHY SINCE 1994
PRESIDENT OF THE FRENCH CLUB OF ENDOSONOGRAPHY FROM 1998 TO 2000
MEMBER OF THE FRENCH FONDATION OF DIGESTIVE ONCOLOGY SINCE 1991
MEMBER OF THE FRENCH FEDERATION OF ONCOLOGY SINCE 1992
MEMBER OF THE EUROPEAN SOCIETY OF ENDOSCOPY SINCE 2000
MEMBER OF THE BOARD OF THE ESGE FROM 2010-2014
PRESIDENT OF EURO-EUS FROM 2006 TO 2014
EDITOR IN CHIEF OF THE REVIEW ENDOSCOPY ULTRASOUND SINCE 2012
HONORARY MEMBER OF THE INDIAN SOCIETEY OF ENDOSCOPY SINCE  2007
HONORARY MEMBER OF THE POLISH SOCIETEY OF ENDOSCOPY SINCE  2008