A FIRST REVIEW OF THE FOUNDATION'S ACTION AT THE FABLAB AND BEAMS SERVICE OF THE ULB
To meet current protection needs, the foundation has supported a new multidisciplinary collaboration between doctors, engineers and other scientists.
During this period, the ULB FabLab (prototyping unit) and the Michel Cremer Foundation helped the collective effort by making protective transparent face shields available to front-line staff.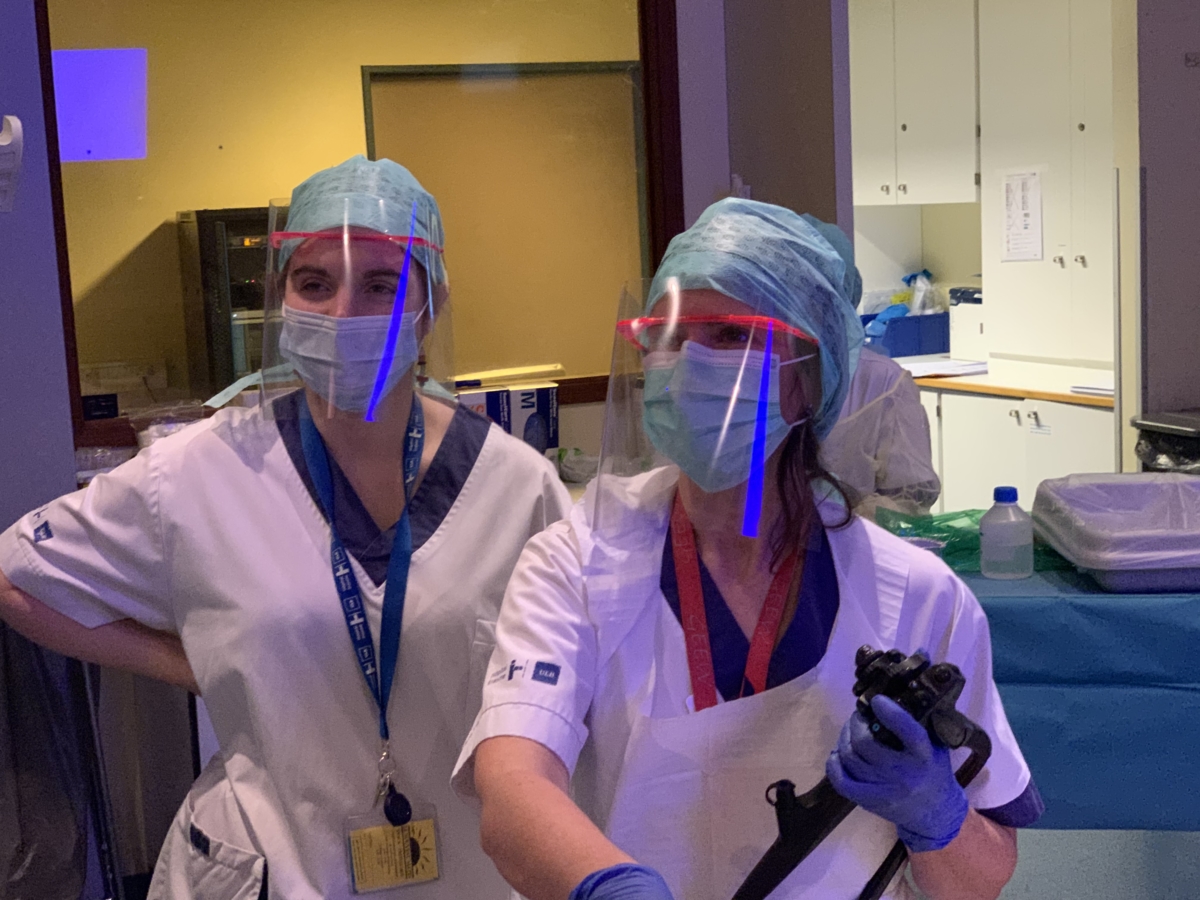 One of the FabLab coordinators is also a teacher at the Brussels Polytechnic and head of the biomedical engineering department. (Beams). He worked for more than 20 years with the Erasmus Hospital and with the Gastroenterology department, headed by Prof. Jacques Devière.
With a joint effort initiated some twenty years ago by Prof Jacques Devière, head of the Gastroenterology department at the Erasmus Hospital and president of the Michel Cremer Foundation, these interdisciplinary teams mobilized their skills to serve the community in emergency and solidarity.
In response to the urgent call for protection, together they designed accessories to protect themselves and reduce the risk of contamination for front-line staff – both medical and other categories of people at risk, namely in their professional activity.
A first assessment of the crisis
At a time when unconfined measures are approaching, we can draw up an initial assessment of the Foundation's work along with FabLab and the biomedical engineering department of the Brussels Polytechnic (Beams).
In concrete terms, no less than 100,000 face shields were produced, of which more than 80,000 were delivered to all regions in Belgium, to people on the front lines.
Health care : hospitals; nursing homes, medical centres, mental health, palliative care, abortion; medical homes, … and to all the members of the sector: physicians, nurses, dentists, physiotherapists, psychiatrists…  as well as organizations such as MSF, doctors of the world, Fedasil, …. here and elsewhere: we have made this equipment available to medical teams in Cameroon, Burkina Faso and Congo.
Justice : prisons, police, youth support houses …
Education : schools, foster homes, creches … 
Social : CPAS, federations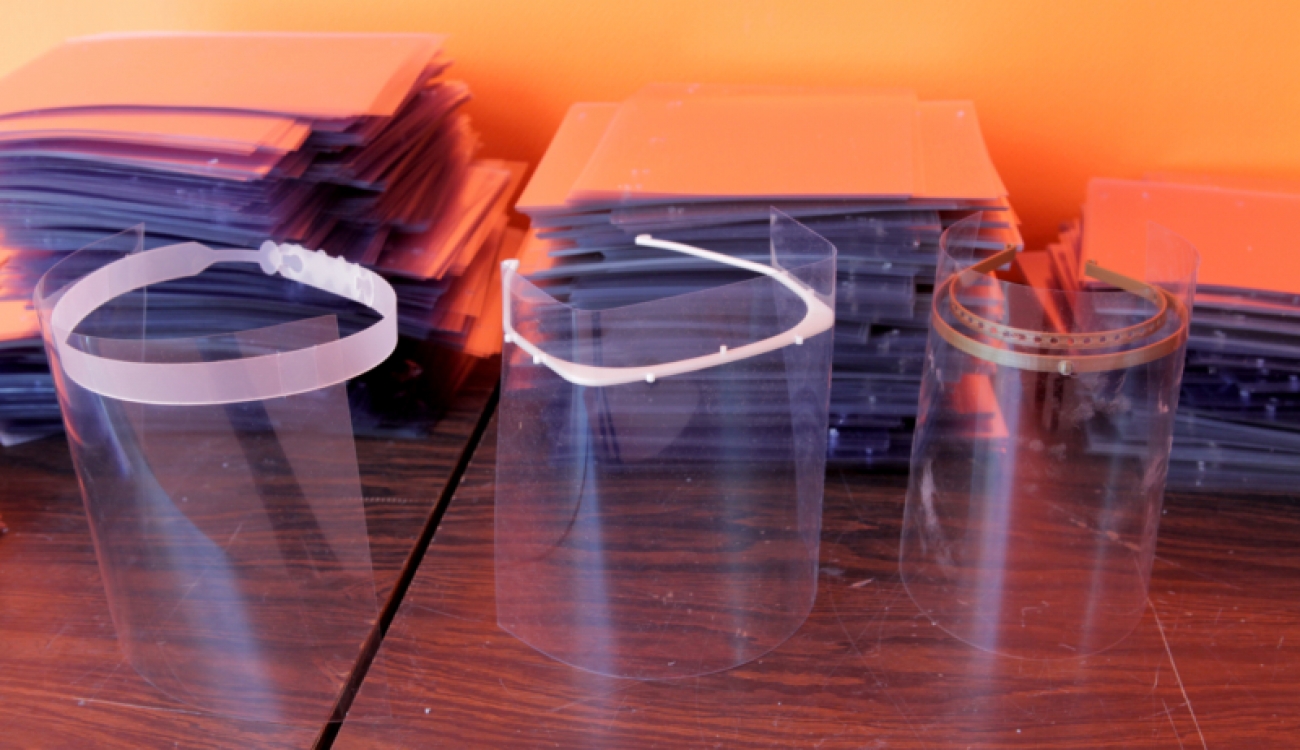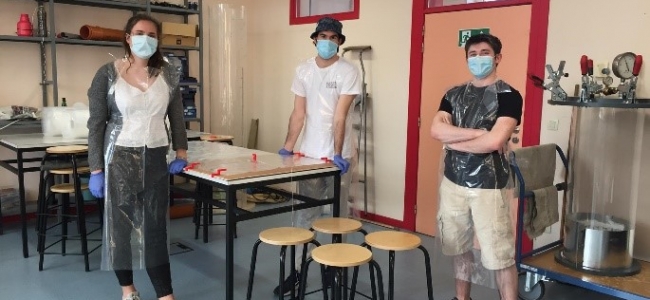 This "overmask" of transparent face protection, can be reused. It extends the life of FFP2 masks that hospitals badly lack and covers the whole face. It complements FFP2 masks and surgical masks.
100,000 disposable protective aprons were also produced and delivered as well as 1,000 medical gowns, swabs, respirator spare parts.
Nearly 300 volunteers helped to achieve these goals: they are students, researchers, young and older graduates, companies and all the others …
The Michel Cremer Foundation financially supported this collaboration and provided the necessary logistic assistance for the manufacture and distribution of these devices.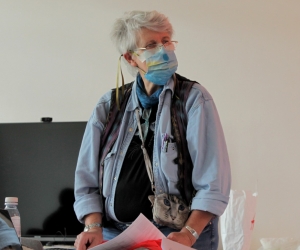 Our will as a Foundation is to provide a crisis response.
Should a new pandemic occur, we are prepared to produce and provide protective face shields to front-line people.
Indeed, we have invested in industrial solutions that will allow to activate very quickly to meet a probable demand with a production capacity of 3,000 face shields a day, volume that can go up to 30,000 face shields a day.